Dentists
Dr. Yang Liu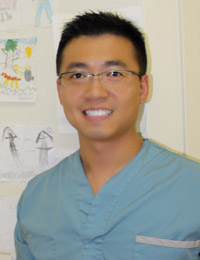 Dr. Yang Liu was born in Shanghai, China and moved to Toronto, Ontario when he was 11 years old. Dr. Liu obtained a degree in Physiology at University of Toronto and moved forward to obtain his dental degree at University of Western Ontario, graduating with Distinction. Dr. Liu loves working with children and has done so for many years. He has been a "Big Brother" and a counselor at variety of children's camps. Dr. Liu has a keen interest in providing oral health care to areas that are less fortunate and under serviced areas. He has participated in outreach programs helping native children and adults, as well as volunteer work in Guatemala and plans to continue his volunteer work in third world countries with the hope of improving quality of life through better dental health.
Dr. Liu joined Maitland Family Dental in 2006. He enjoys doing all aspects of dentistry including oral surgery, paediatric dentistry, cosmetic dentistry and implant therapy. Dr. Liu attends many dental continuing education courses every year to upkeep his knowledge and skills on the latest advancement in dental technology, materials and techniques. He strives to bring the best and most effective possible care to his patients based on scientific research and evidence.
Yang and his wife, Bobbi-Jo along with their 3 children live in Wingham. Their family enjoys the small town charm and enjoy traveling, camping, watching and playing hockey & baseball, and spending quality time with family & friends whether that be at the beach, having a BBQ or around a campfire.
Dr. Jason O'Young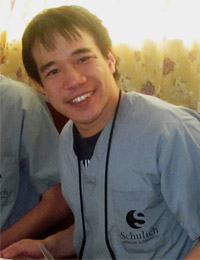 Dr. Jason O'Young was born and raised in Mississauga, Ontario. Dr. O'Young obtained a Bachelor of Science from The University of Waterloo in 2006 and a Masters of Science from The University of Western Ontario in 2008. In 2012, he completed his dental training at The University of Western Ontario. During his time in dental participated in several community dentistry programs and an outreach excursion to Guatemala. Dr. O'Young enjoys all aspects of dentistry and strives to diligently expand his knowledge and understanding of the field through participation in courses and constantly reviewing current research.
Jason enjoys a wide array of activities in his free time including music, traveling, cycling, hiking, camping, snowboarding, and photography.
Dr. O'Young joined Maitland Family Dental in 2012 and is very enthusiastic about serving the wonderful Town of Wingham and all the communities and people that surround it.
Dr. Kaeley Hanna